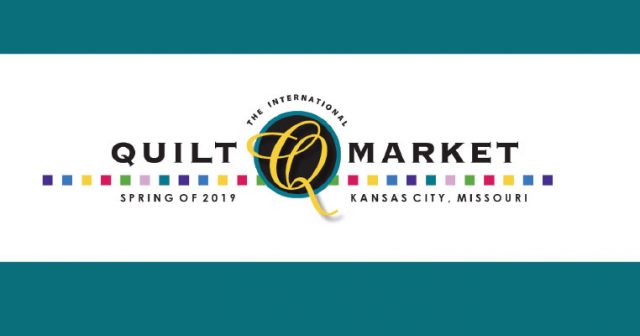 New this year…all online, real-time Quilt Market enrollment!
Beginning with the 2019 spring Quilt Market in Kansas City, we've moved to a new real-time online enrollment system with Cvent! This means a simplified process, and no more waiting for confirmation on classes and events!

A few changes to note:
We will not longer mail out show badges prior to the show. You will bring your registration information to special kiosks on site at the show to print your badges. 
All attendees will be required to submit new and updated credentials for each edition of Market. 
We will continue to send out a printed class/event catalog, but all enrollment will take place online (we will not include a printed enrollment form with the catalog). 
And since enrollment will be online only, all payments will be through credit or debit card only. 
Cancellations for any applicable refund must be submitted by May 10, 2019. You may also enroll on site at the Kansas City Convention Center, and be sure to bring your required credentials.

Enrollment is now open! Before you begin, review the credential requirements HERE, and make sure you have any necessary documents ready to be uploaded.

Then click on the link below! Or visit the Quilt Market Kansas City page of our website to view the schedule and detailed descriptions of seminars, Take & Teach classes, and events taking place at spring Quilt Market.