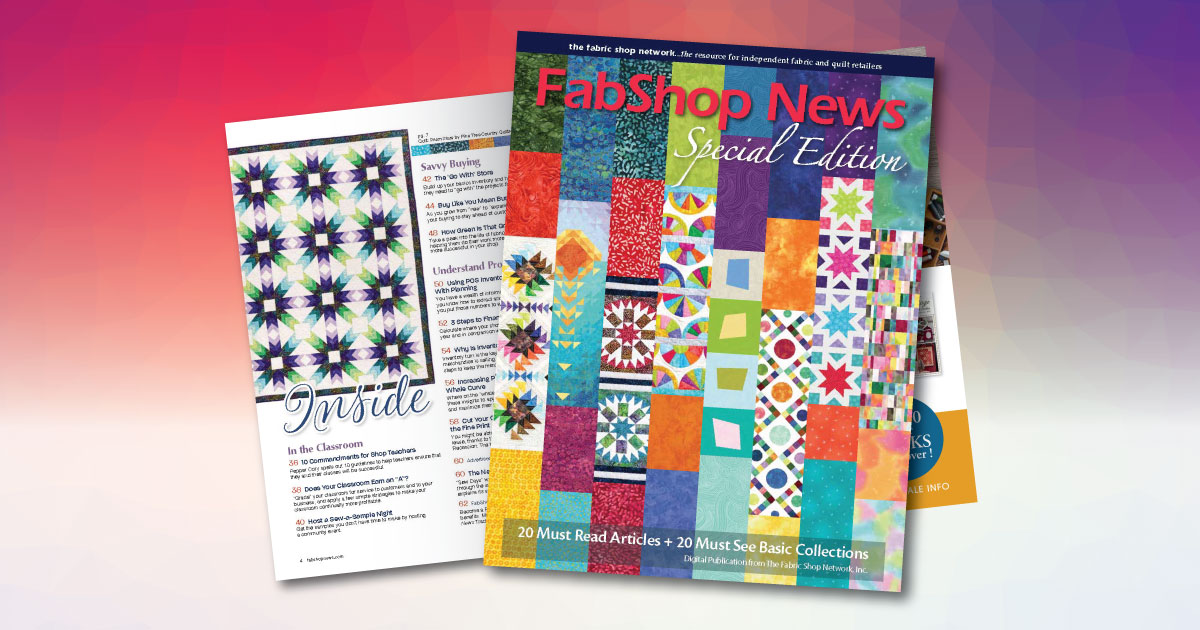 Download a free copy of FabShop News Magazine:

Featuring 20 Must-Read Articles + 20 Must-See Basic Collections!
Inside:
The Dance of Expectation
"No Thanks, I'm Just Looking"
Create the Foundation for Successful Teamwork
Commit to Common Objectives
Inside Job: Preventing Employee Theft
Shelf Life
Sign, Sign, Everywhere a Sign
Use Your Database to Create a Targeted Promotion
Bringing In an Outside Educator for an Event
10 Commandments for Shop Teachers
Does Your Classroom Earn an "A"?
Host a Sew-a-Sample Night
The 'Go With' Store
Buy Like You Mean Business
How Green Is That Grass?
Using POS Inventory & Sales Data to Help With Planning
3 Steps to Financial Analysis
Why Is Inventory Turn Important?
Increasing Profitability With the Whale Curve
Cut Your Overhead Costs by Watching the Fine Print
The Next Big Thing
---
Note: If you get an error message after submitting your information, then "refresh" your page and you should see the download link.