11-Sampler Blocks & 2-Alternate Block Options
Summer Watermelon Sampler is our tribute to warm summer days, ice cold watermelon and a lazy-day nap in a Backyard Hammock. You have two options with this queen-sized quilt. You can use the golden Sunshine block or the alternate Wildflowers block to compliment the sampler blocks. Add sashing, Prairie Points, a golden border and binding.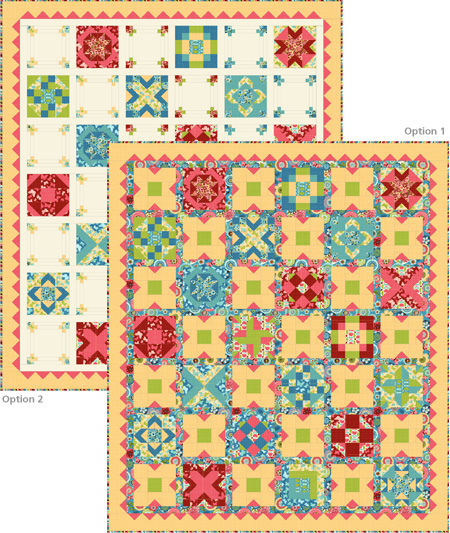 NOTE: Use these Samplers in-store or online as Saturday Sampler, Block by Block, On-going Class, Kit the Quilt top and finishing, and Sell the patterns. FabShop Sampler CD's provide shopowners who purchase the programs unlimited reproduction rights. These programs are not to be used as free patterns, free downloads, or giveaways.