13-Sampler Blocks with Recipes!
We all search for a good deal and a Baker's Dozen quilt sampler gives you just that! 13 sweet sampler blocks and 13 delicious cookie recipes. These simple nine-patch blocks, using different combinations of half-square triangles and quarter-square triangles finish at 14″. Each block is wrapped in a neutral border and surrounded with sashing and cornerstones. Quilt finishes at approximately 97″.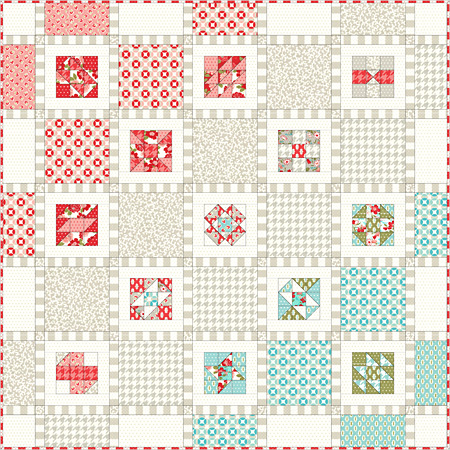 NOTE: Use these Samplers in-store or online as Saturday Sampler, Block by Block, On-going Class, Kit the Quilt top and finishing, and Sell the patterns. FabShop Sampler CD's provide shopowners who purchase the programs unlimited reproduction rights. These programs are not to be used as free patterns, free downloads, or giveaways.