by Karen Hanson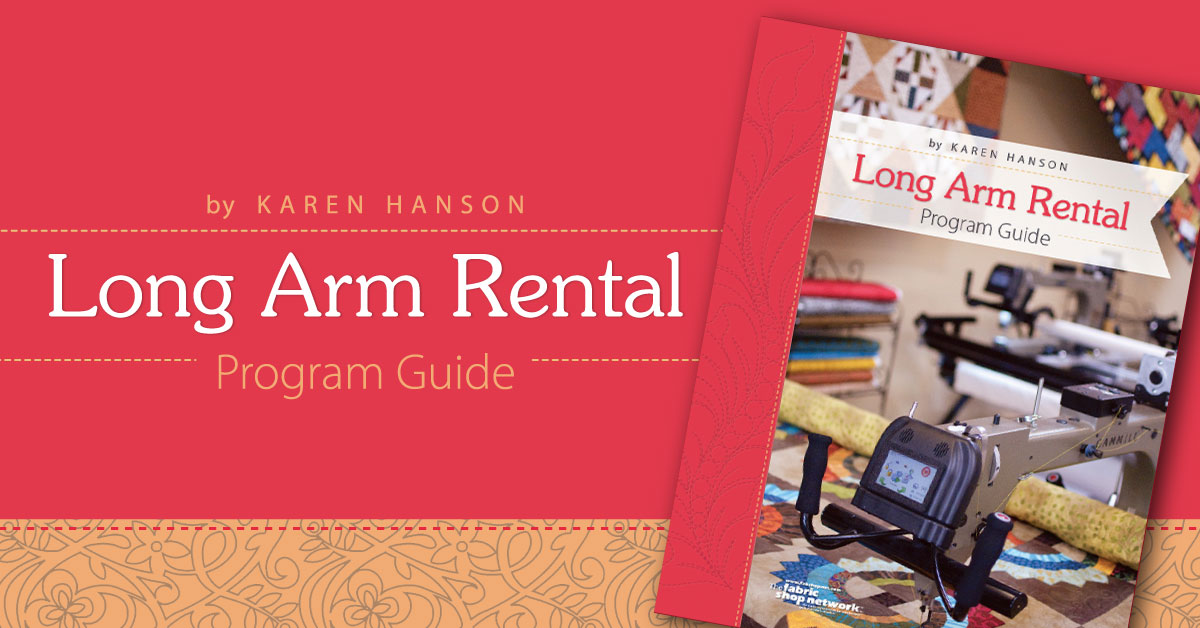 Kick start a long arm rental program in your shop and develop a profitable extension to your business!
The 70+ page spiral bound
Long Arm Rental Program Guide include a:
Program Guide
Student Handbook
Customizable Templates on CD
Your machine rental and quilting services program is a great way to diversify your shop and increase your revenue stream.
Learn from Karen Hanson, a seasoned retailer and long arm quilter. Develop a rental program for your shop.
Topics Include:
• What's needed to get started
• Marketing your program
• Monitoring your renters
• Training your staff
• Class guidelines
• Add-on services
• Add-on sales
• Customizing your program
• And most importantly, the "rules" of renting!