13-Blocks
Look back on a man's journey through life while you quilt this 13-Block sampler. The Are We There Yet? quilt records a man's steps through life as a bachelor, husband, and father; all while traveling the whirlwinds of life's adventures and chasing the stars of possibility. Make the quilt with the featured fabric, Are We There Yet? by Maywood Studio or make it scrappy. This quilt includes 13 – 12″ sampler blocks and finishes 78″ x 90″.
It is a great gift for all those special men!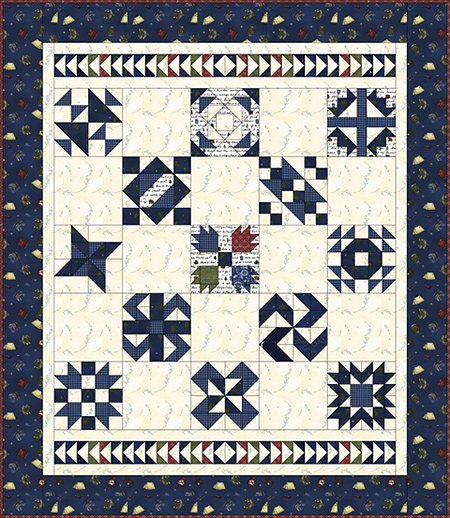 NOTE: Use these Samplers in-store or online as Saturday Sampler, Block by Block, On-going Class, Kit the Quilt top and finishing, and Sell the patterns. FabShop Sampler CD's provide shopowners who purchase the programs unlimited reproduction rights. These programs are not to be used as free patterns, free downloads, or giveaways.