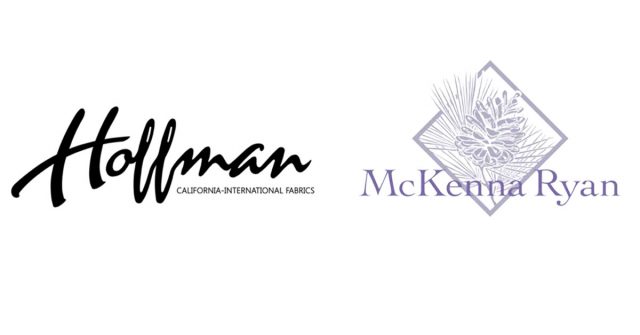 McKenna Ryan and Hoffman Fabrics are delighted to announce McKenna has "come home" to Hoffman. McKenna was Hoffman's premier licensed fabric designer for more than 10 years, and she has returned to create more magic with the most innovative manufacturer in the industry. Her gorgeous signature-design Hoffman screenprints and batiks have thrilled quilters around the world, and we are eager to launch their return.
We know that you're going to love what she's working on for Spring 2018. But starting right now, you can offer Hoffman batiks and McKenna Ryan patterns to your customers! Hoffman and McKenna are releasing three classic, best-selling projects, along with our coordinating 'Kits-by-the-Dozen' program—a new concept in kitting. What a great way to announce McKenna's homecoming in shops! These projects will be new to many, and the re-coloring is fresh and contemporary. They're ideal for both beginners and experienced quilters.
McKenna is looking forward to seeing you at the Hoffman booth at Fall Quilt Market, where she will unveil her Hoffman Signature Palette and a 12-month BOM series that celebrates a "happy quilting life" season-by season featuring Hoffman Bali Batiks! Find her at Booth 1420.
"To me, 'coming home' is arriving at that place that gives you calm and peace," she said. "It's like walking through a door and being greeted by your best friend. It's the one place where you can just be 'you,' and you're surrounded by things, feelings, memories, and experiences that feed your soul," said McKenna.
We're excited about this rekindled partnership and the collaborative creativity to come.
— The Hoffman Team & McKenna Ryan of Pine Needles