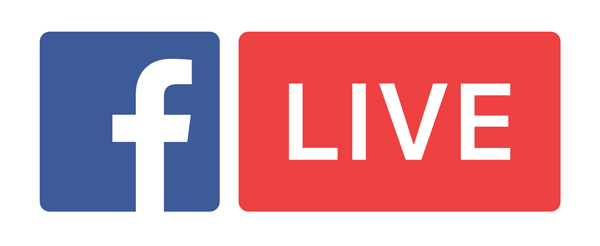 ---
Last year Scott Fortunoff, brought you the Jaftex Facebook Live Video Shop Tour Challenge for shop owners to take us on a tour of their amazing and unique shops.
The challenge is back, this time with updated instructions and rules. Below you will find Scott's Facebook Live Shop Tour Challenge Details. Good luck and have fun! We look forward to seeing all of your beautiful shops!
---
Instructions & Rules

WHO: This contest is for quilt shop owners worldwide with a brick and mortar store. However, like last year, anyone selling Jaftex fabric can submit a video as long as they have meaningful fabric stuff to show and share. I will not reject anyone that steps up to the challenge as long as you are a Jaftex customer or an international customer of one of our distributors.
WHAT: This is a contest for you to create a video tour of your shop that I will post and share on my work Facebook page: @JaftexPresident.
WHY: Hopefully, this will be your 'super bowl commercial' that you can use to get more Facebook and Instagram interest for your shop and entice new customers to visit you and buy from you.
WHEN: July 29, 2019 to August 30, 2019. (No tours will be posted on my Facebook page until Aug. 1, 2019) In other words, you can make your video today, but we won't share it until August 1st. We will post the videos in the order that they were received.
HOW: Videotape a Facebook (FB) live tour of your brick and mortar shop or pre-record a video tour of your brick and mortar shop. (Keep in mind that live videos get more attention than pre-recorded videos). I highly recommend creating a Facebook live and not a pre-recorded video. Then post it to your shop's Facebook page. If you don't have a Facebook page, this would be a good time to get that going as you can't participate without one. Then TAG @JaftexPresident in your description by simply writing @jaftexpresident within the text of the post. Make sure to select my work Facebook page and not my personal that has a photo of me and my wife. After I receive your mention via Facebook, I will schedule your video to post. Please make sure to check in on my page after a little bit of time to make sure that you get posted there as stuff does happen. If your video isn't posted, please private message me on Facebook. The sooner you get your video in, the more time you have to get the most VIEWS needed to win. Last year, we judged by the most likes. We shall see how it plays out and this will help us determine which way to go next year.


o WIN: Get the most total VIEWS!
---
Video Suggestions & Advice in No Particular Order
Videos should be less than 10 minutes. Consider a timer or have someone help you to stay on track. Keep in mind that less is more sometimes.
Try to move the camera around slowly so as not to make everyone motion sick. Consider a selfie stick or other apparatus.
Speak clearly, slowly and loud enough for everyone to hear.
Make sure your internet and wifi connections are strong in all areas where you will be taping. You do not want the video to go off in the middle. If it does go off, I suggest regrouping and starting again. You can still select not to post the video even though it was live. In either case, just stay calm as the world isn't perfect.
Make sure you have strong lighting.
Consider setting up an event on Facebook to let people know that you are doing the video so they can comment and provide encouragement. Don't get distracted by the live comments.
Get rid of all the extraneous noise like music in the store and loud air conditions. If you have a mic, use it.
You can consider creating the video when the store is quiet like in the early am or the evening. During busy hours might not be great if you have some crazies hanging around and they keep talking to you….joking.
Do a test run so you know where you are going to stand during the video as you move around the shop. Consider standing in strategic spots that will allow for you to show signage and other important things in the background as opposed to boring stuff like a blank wall or the floor. Keep in mind that you want to make all efforts to keep your viewers interested at all times so it's all about constant visual stimulation.
Consider tidying up your shop or making special displays for your video. Be creative with signage as signage is effective. Keep signage concise so it can be read quickly and remembered.
When making your video, focus on 3-5 highlights that make your shop and/or you special. These will help to keep your video on track and focused.
Offer a special sale item, a price discount or sales event that has an expiration date, not longer than 30 days would work best. This will help to show you that it is possible to sell by using video, but make sure that it is a legitimately enticing offer and make sure you have enough inventory to support the offer. Regardless of whether you win the contest or not, you might as well try to sell some product.
Make sure to introduce yourself. It is important to mention your store address, phone number, website address and nearby highways or landmarks. Do that at least once in the beginning and once at the end. Make it easy for people to find you. I also like to start the videos showing signage with daily hours as I enter the front door of the shop.
Feature your clubs, your classes, special tools or patterns you created, an event you have coming up, a book you may have written or other features that help to make your shop and you special…… because it is special and you are special. Don't forget that!
The video will need to feature as many Jaftex Fabrics as possible (Blank Quilting, FreeSpirit Fabrics, Henry Glass Fabrics, StudioE Fabrics, 3 Wishes Fabrics or A.E. Nathan Co., Inc.) You could also include other company fabrics and products that we distribute (Stof Fabrics Of Denmark, Oasis Fabrics, Sykel, Hotfix Adhesive or Air-lite Batting.)
After you post your video, be sure to engage daily with all the people that comment i.e. respond. This is a great opportunity to answer questions and tell people more about things you may have missed or not gone into great detail about on the video. It's also a good time to share photos of things in your shop in detail that are asked about i.e. a recent customer wanted to see more of the cat fabrics so the shop owner took a still photo and posted that in reply. Also, since the video was live, if you misspoke, you can correct yourself in the comments.
HAVE FUN & DON'T STRESS!
---
Winners & Prizes
The winner will be the ONE shop with the most likes attained on the Scott Fortunoff Executive FB Page @jaftexpresident as of noon eastern standard time on Tuesday, September 3, 2019. Therefore, it would be in your best interests to get as many of your fans and followers involved. The winner from last year cannot win again this year. (Sorry Jan & Dean Mast of The Old Country Store).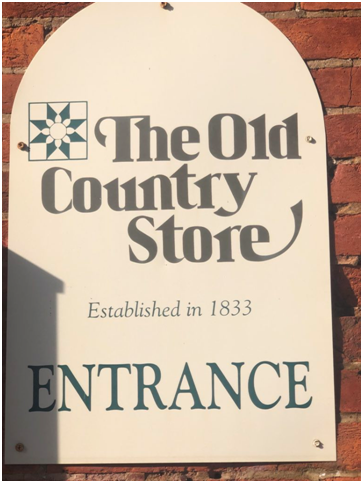 Grand prize: Your prize is that you just awesomely promoted your shop and you also did an amazing Facebook live or tape showing off your amazing and unique quilt shop….and Jaftex fabrics. (No seriously, do you think that would be the only prize? You all know me better than that.)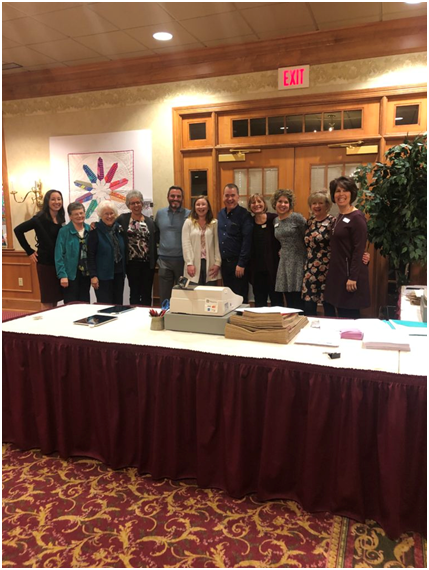 The winner gets me. Yup, me! I will come to your shop at an agreed upon date that works for both of us. When I visit, we can do another video if you wish. I would be willing to speak at an event that you host or arrange for your customers. I am pretty open to anything within reason and some unreasonable things too. And of course, there will be a fabric component where I give you a bunch of free fabric….something that you won't be upset about…I promise. All prizes and traveling etc. will be at MY EXPENSE.
My one requirement of the winner would be that they come up with a charitable component to my visit. It is crucial to keep giving back and this is the perfect opportunity. This is a reward in and of itself.
---
The fine print….
I will make all the final decisions as this is MY contest. I reserve the right to make any executive decision needed to make this run smoothly and be finished according to the determined time frame. If participants don't behave like adults, they will be disqualified or banned altogether. I don't have time for nonsense or drama. If there is a tie, there will have to be a tie-breaker that I will come up with at that time.
You must be a Jaftex direct customer who purchased fabric from a direct sales rep at the beginning of 2018 or later, i.e., not through distributors. You must be in good financial standing with all Jaftex Companies to win….so please get those old bills cleaned up asap and make sure that you are buying from a direct sales rep.
You need to make sure that you meet all the criteria from above because when I see who got the most likes, I will make sure all these criteria are met. If they are not satisfied, I will then pick the next contestant with the most likes who meets all the criteria.
---
Got Questions?
All questions must be posted in the comments section of this blog or the Facebook post that this blog is posted in on my business Facebook page: @JaftexPresident. I will answer all questions within a day or two. All questions will be answered in the location where they are asked so everyone can see the questions and answers.
Do not email me or call me personally or anyone else in my organization about this contest or you will be disqualified.
Again, I need to keep this simple.
---
Good Luck!
Good luck to all! Thank you in advance for participating and being willing to try something a little different and outside of the proverbial box. In my opinion, this will be a huge win for all of us, the industry and consumers alike. I am truly excited for all of you and I can't wait to watch the videos. Let's do this! Take one! Go!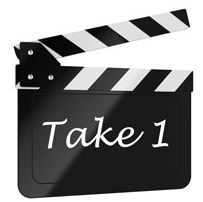 ---
Scott Fortunoff
President of A.E. Nathan, Studioe Fabrics, Blank Quilting Corp., co-president of Free Spirit, and VP of Henry Glass Fabrics. Owner of Fabric Editions, Inc.
Website: https://scottfortunoff.com
Facebook: @JaftexPresident