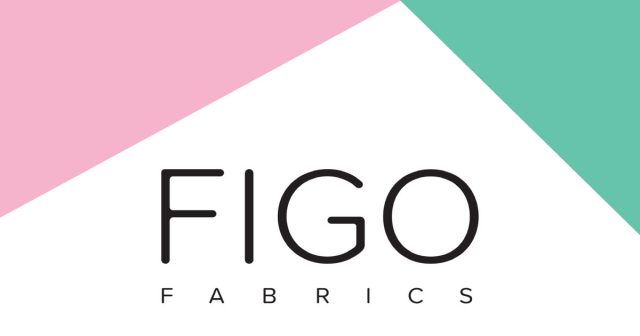 PRESS RELEASE:
PLEASED TO MEET YOU, WE'RE FIGO FABRICS.
FIGO is a division of Northcott, offering modern and contemporary designs for the quilting and sewing industries. FIGO is set to release its first collections in April 2018, and its debut launch will be featured at Spring International Quilt Market in May 2018, to be held in Portland, Oregon.
ABOUT FIGO
FIGO, pronounced "fee-go", means cool. From the designers to the office décor, everything about this brand embodies the meaning and attitude behind its name. FIGO produces fabric with a current aesthetic, embracing what's trendy and modern. This brand believes in pretty, edgy and diverse designs that please the eyes of modern quilters, sewists and crafters.
"We're excited to expand our business in this new direction and with a new design philosophy," says Brian O'Rourke, President & CEO of Northcott. "As a division of Northcott, FIGO will offer the same impeccable quality of fabrics that we're known for, while maintaining our outstanding customer service."
FIGO understands the importance of quality, which is why they are not straying away from Northcott's silky hand that its customers and consumers have come to know and love. As for customer service, everybody loves a good experience, which is why FIGO has you covered. Whether you prefer to shop online, with your rep or over the phone, FIGO ensures your orders are placed and delivered in a friendly and timely manner.
APRIL RELEASE
FIGO's initial release will feature five designers from various industries, each selected to offer a distinct design flair, contributing to what makes FIGO cool and inspiring. The designs are printed on quilting cotton, with a handful of designs printed on canvas and rayon for diverse projects and quilting. FIGO's growing list of designers includes Pippa Shaw, Naomi Wilkinson, Abigail Halpin, Annie Chen of Lemonni and Isabel Serna of Black Lamb Studio. Alongside the five collections, FIGO is releasing a line of basics that mix perfectly into any project. Also launching April 2018 is figofabrics.com, the newly designed and user-friendly website that includes a retailer login and all you need to know about FIGO.
CREEP US
FIGO has a very simple mission: produce kickass fabrics with style and quality, make you want more, and build a community of FIGO friends to share its fabrics with. Follow the hype and all the fun by liking FIGO on Facebook and following them on Instagram.
Contact:
Christina Pallotta
Chief Brand Mastermind, FIGO Fabrics
905-760-0072 ext. 319
christina.pallotta@figofabrics.com